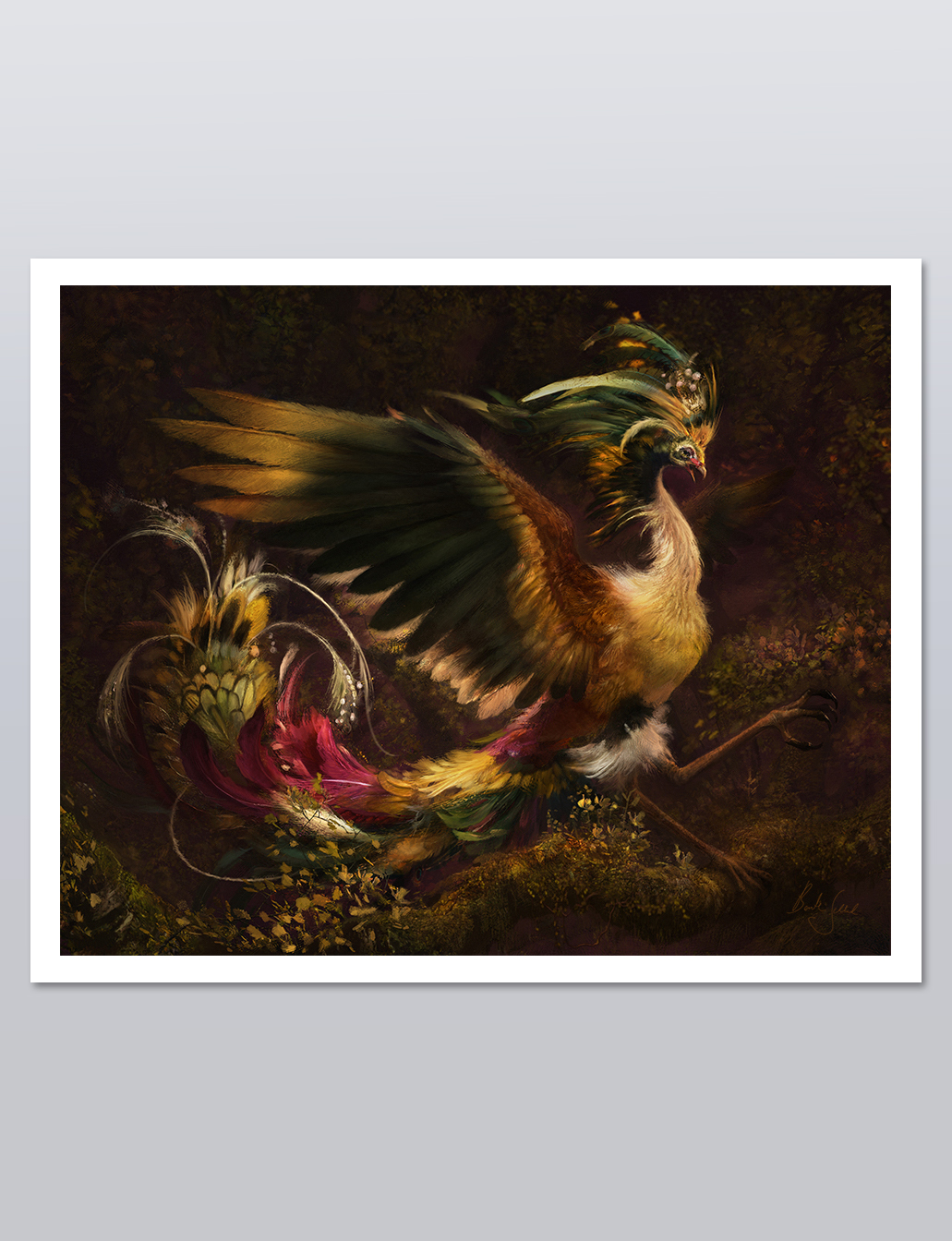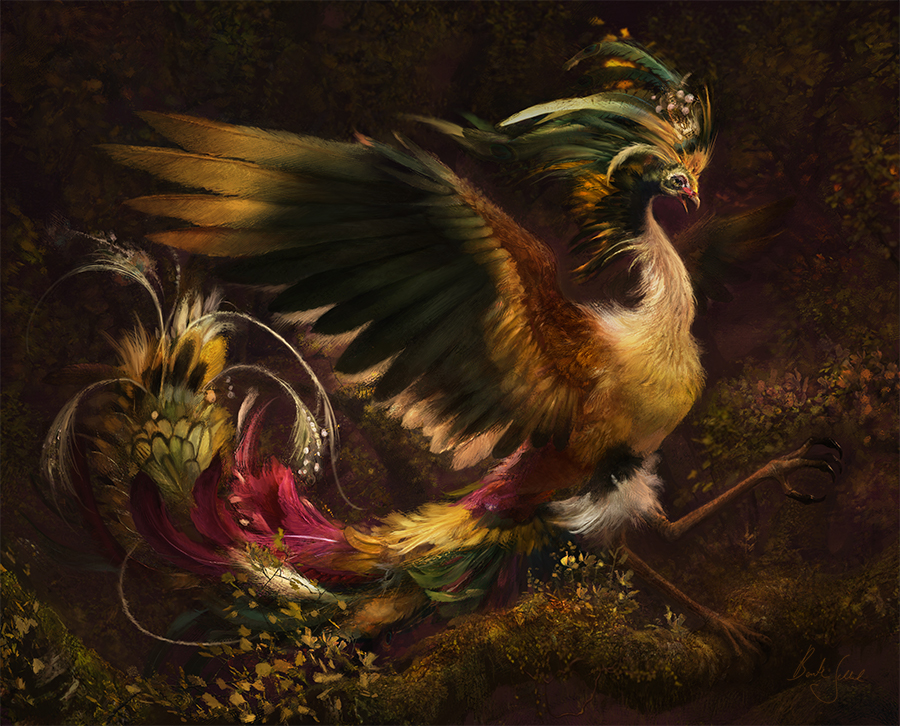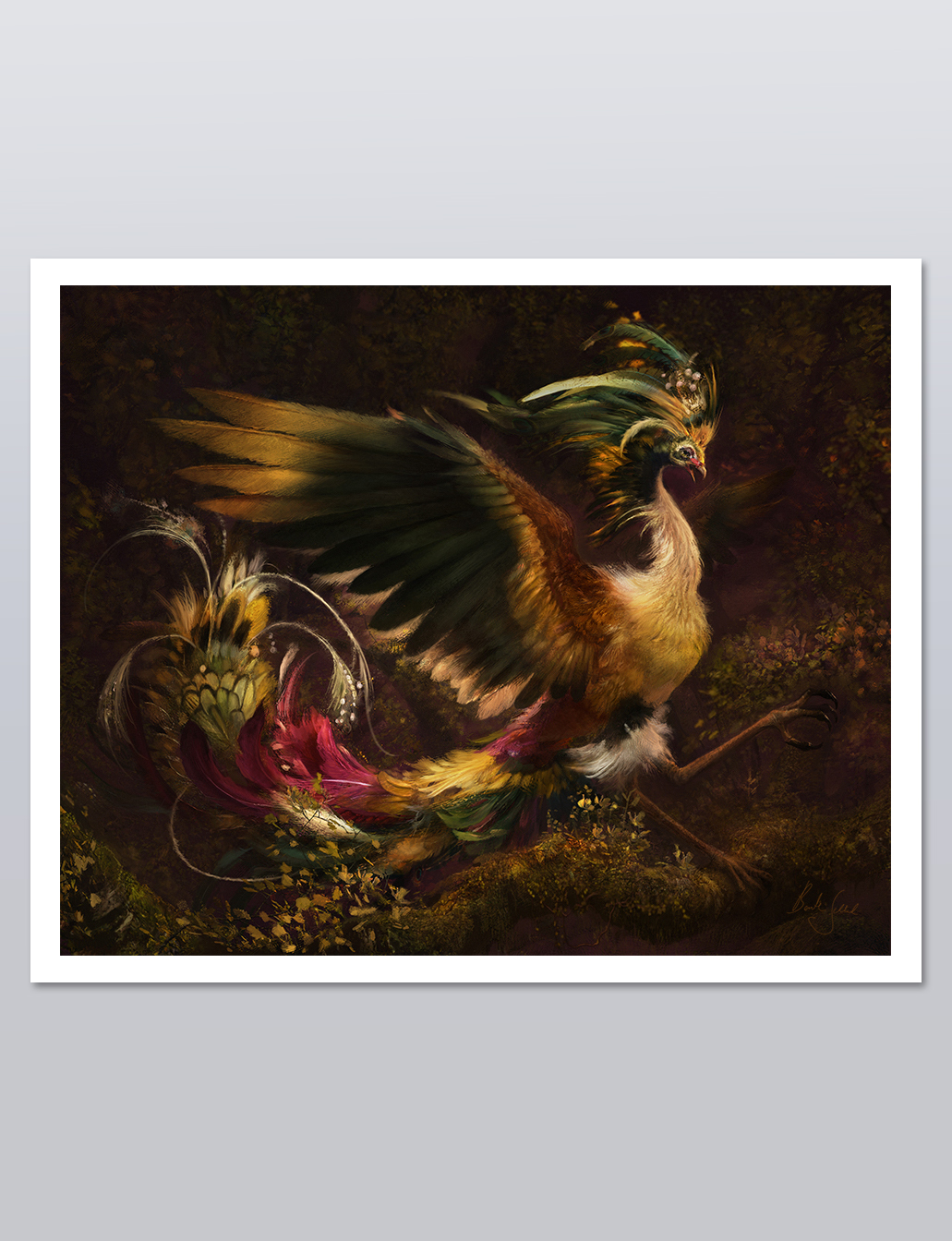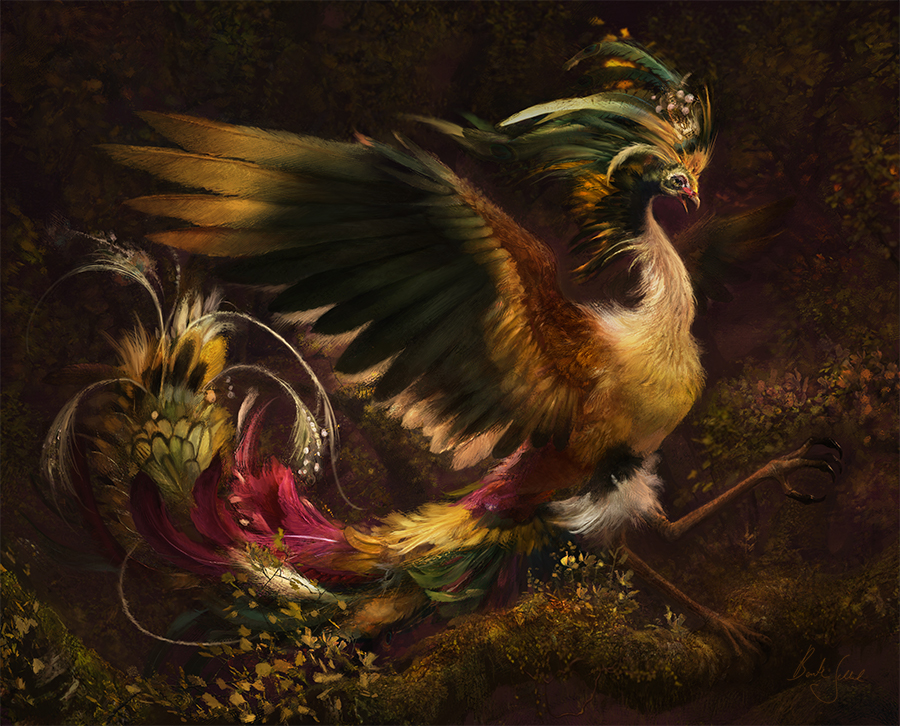 2 pieces available, delivery time 1-3 days
Product information
This picture illustrated by Bente Schlick with the name "Fenguang" was printed on the very high quality paper "Photo Rag" from the company Hahnemühle. The print is characterized by vivid colors a high detail density. The image has a 2cm wide white border (passe-partout).
About the artwork:
The Fenghuang is a mythological bird found in east asian mythology and has similarities with the more commonly known Phoenix. Its feathers consist of 5 fundamental colors which are black, white, red, yellow, and gree. These colors are said to represent Confucius five virtues (Ren, Yi, Zhi, Xin and Li, which can be roughly translated to humanity, honesty, knowledge, faithfulness and politeness).
There are many different interpretations of the Fenghuang, but it is often shown as a mix of many different birds. Bente used herons, peasants, peacocks, swans, roosters as inspiration and looked at many tropical birds with their gorgeous colors and long tail feathers.
The Fenghuang may appear in peaceful, happy and prosperous places and is said to be a symbol of good fortune and luck.

About the paper: Photo Rag® is a matte, velvety photo paper consisting of 100% cotton. Characteristic is the particularly deep black of the paper. It is reflection-free and looks very impressive both framed and unframed. Among professional photographers, the wood-free and acid-free paper is considered a classic.
| | |
| --- | --- |
| Weight: | 0.1 kg |
| Height: | 0.1 mm |
| Width: | 400 mm |
| Length: | 330 mm |